Parent Support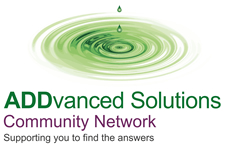 ADDvance Solutions are a community network of professionals from across education, health and social care, CJS and community development who bring genuine insight to the design, development and delivery of services from supporting their own families living with Neurodevelopmental conditions. For more information please click on the link below.
http://www.addvancedsolutions.co.uk/index.html
Follow the link to help your child develop their language skills:
https://www.bbc.co.uk/programmes/p06g8mzd?utm_source=ICC+September+2018&utm_campaign=a76911ebea-EMAIL_ICC_January_2018_COPY_02&utm_medium=email&utm_term=0_9d9dd13ac7-a76911ebea-114925913
How can you help your child develop their speech and language skills?
The Education Secretary Damian Hinds says it is a "scandal" that some children still start school unable to speak in full sentences. Mary Hartshorne from the children's communication charity I CAN joins us to share the simple things you can do to help your child speak more fluently. (3minutes long)
Files to Download