Science

Welcome to science at St.Annes!
The national curriculum for science aims to ensure that all pupils:
develop scientific knowledge and understanding through biology, chemistry and physics.

develop understanding of science through the different types of science enquiries that help them to answer scientific questions about the world around them.

are equipped with the scientific knowledge required to understand the uses and implications of science, today and for the future.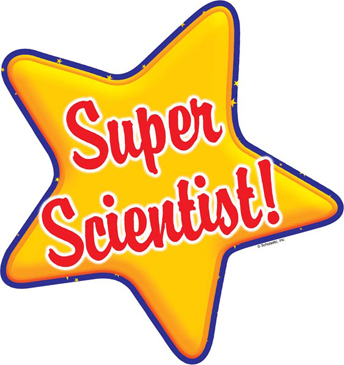 Well done to everyone who took part in super scientist day! You all looked fantastic and some excellent research had gone into your costumes. Here are some examples of the fantastic effort that people made all in the aid of science.
Science Week!
This term St.Anne's will be having a science week with the theme of bubbles! All year groups will be taking part in exciting experiments and investigations all about bubbles and will use their science knowledge to find answers to different questions.
We will also be having a "Super Scientist" day! For a small donation to raise money for science equipment, children will be invited to come to school dressed as a scientist or a person who has a job involving science. We will be celebrating all things science and learning all about careers within science.
Ideas for super scientist day:
Jobs involving science could be; a scientist, a doctor, nurse or other healthworker, a baker or chef, a pilot, a zookeeper, an archaeologist, a builder, an astronaut, a forensic scientist and many more!
Scientists could be: Albert Einstein, Marie Curie, Jane Goodall, Alexander Flemming, Issac Newton, Stephen Hawking, Mary Seacole, Thomas Edison, Charles Macintosh, David Attenborough, Brian Cox and many more!
Science Selfie!
It was great to see everyone in KS1 getting involved with science in the Autumn term. Children took part in a science selfie competition in which they had to take a picture of themselves doing something that involved science. Here are some examples of the fantastic work KS1 got up to...
Well done to everyone who took part and our winner Caleb H.
Here is a picture of Caleb enjoying his super scientist prize...

Files to Download