Job Vacancies
We are currently recruiting for a Deputy Headteacher. We warmly invite potential candidates to visit our school by appointment. Please see associated documentation on this page for the vacant post. Application froms and packs are avalable from the St Helens Council website and the CES website.
We are also recruiting for:
A Level 3 Teaching Assistant
2 Level 2 Teaching Assistants
2 Full time Class Teachers
1 part time .6 Class Teacher
Please click on the image below to see the positions advertised on the St Helens Council website.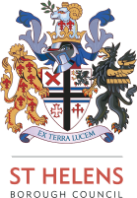 Files to Download